Finding work as a freelance web designer can be incredibly difficult. There will be times when you've got no work what-so-ever and other times there's too much to take on.
In this article, I want to show you a bunch underestimated ways to keep consistent work coming in. Those dry spells will soon be a thing of the past.
A word of warning though, if you want consistent work coming in you'll have to venture out of your comfort zone. Venturing into new areas can be a difficult task for many of us introverted types. However, to find freelance work and get new business you need to try new things.
---
1.)

Live Chat on Your Portfolio

I'm sure you've seen those Olark widgets on the marketing sites of SaaS apps like Chargify before. The other day I noticed someone doing something a little different, including one on their portfolio site. That person is Jess Eddy, a UX and product designer from NYC. Go have a look at her site to see how she's implementing it.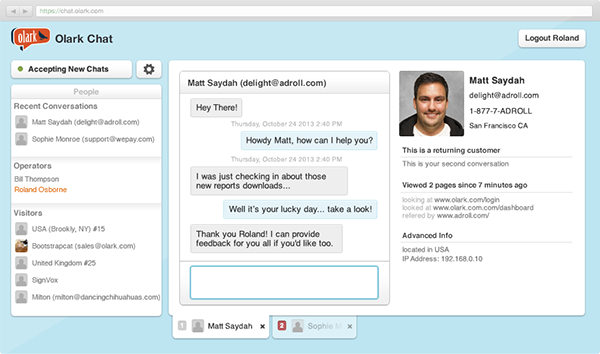 After seeing this in action, which seemed a little out of the norm, I decided to try it out on my own site. The results were actually quite impressive. I've already had a few steady leads, which I'm currently nurturing into promising work. You can see how I'm using it by going to my site.
I highly suggest you give it a try. I only did as an experiment, but it worked out a lot better than I expected. There's obviously going to be some hesitation for people to use this widget as they seem to be plastered everywhere nowadays. However, it has helped me catch a few people I might otherwise have never heard from, so it's definitely worth a try.
2.)

Focus on Your Strongest Skill

If you're trying to be all things to all clients then you're going to fail miserably. Instead of taking on projects involving web apps, WordPress blogs and iPhone app designs, why not just take on the web app (or whatever you do) and make your life easier?

There are more benefits than simply making life easier though. Think about it, you can seriously optimise your workflow if you're consistently working on the same types of projects. Your clients will thank you as well because you'll always be engaged in that one type of work, not multiple types that pull you in all different directions.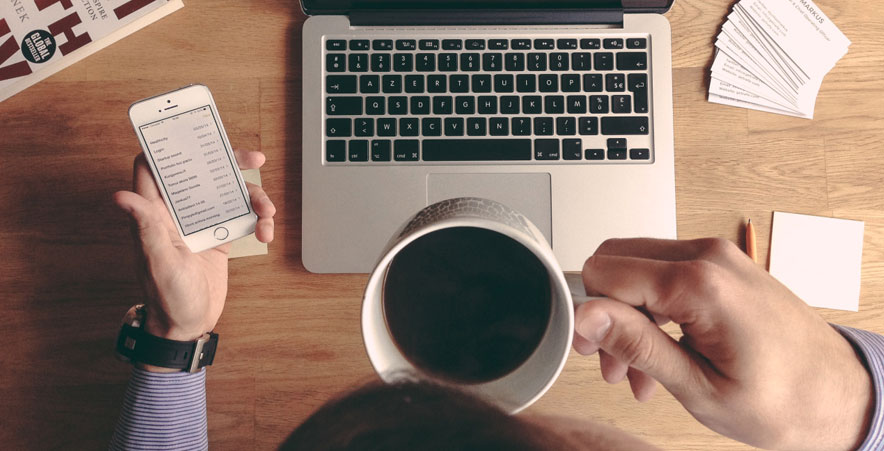 I talked to a few of my freelance colleagues while writing this article and they all said the same thing, doing one type of work makes everything easier, especially at the start. After a while a few of them said it felt a lot easier to branch out into other areas, mainly because they'd already gotten into a great groove with the first type of work, so the second wasn't distracting them too much.
3.)

Treat Your Portfolio Like a Product

Have you considered changing the copy and layout of your site to be more product focused? It sounds a little unorthodox for freelance web designers to come across like their selling a product. Although when done right, it can make your potential customers feel more relaxed when choosing a service from you because they can better understand what they're getting.

I'm sure you're probably thinking "but potential customers don't know what they want". That's very true, the majority of people I talk to about possible work tend to have no idea what they're after. This can make it incredibly difficult to find freelance work that's decent and specific to your skill set.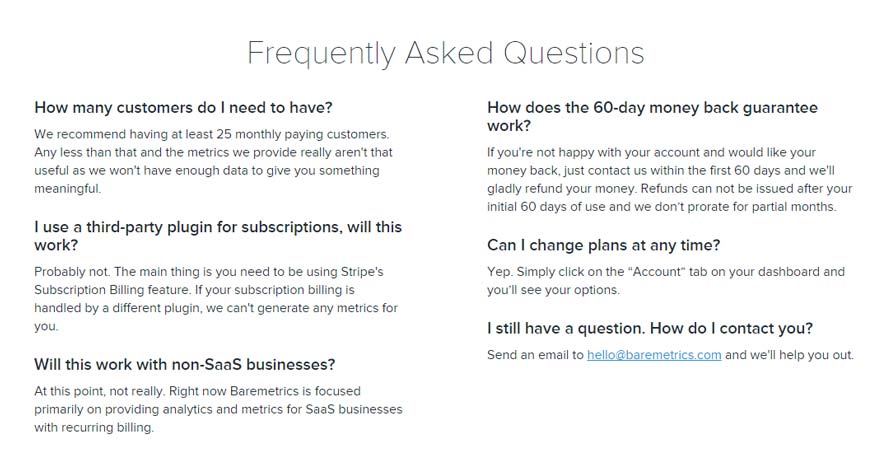 As a web designer, you should always be educating your clients. From start to finish they should be receiving intellectual value as well as the design and/or development work you're doing for them. There's no point building a great website for someone if it's not what they wanted and have no idea how to use it.
4.)

Create Something of Value

I created this site, Inspirational Pixels, as a way of giving back to a community that's always helped me learn and continue doing what I love. Since launching it, I've had numerous opportunities and have actually partnered up with someone on a consistent basis for web design projects. All because of this little blog of mine.

Think about this example: You release a free ebook and people love it. You decide to show some testimonials on your portfolio, alongside some info on the book. Imagine how much more likely someone looking for a website will be to hire you if they see you've got stellar reviews on a book about web design. In a sense, it's free publicity every time someone visits your site.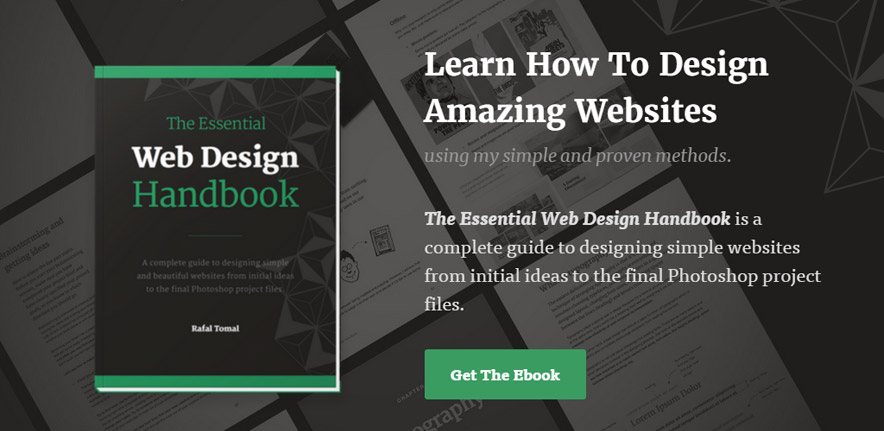 By creating something of value, you're showing people you know your stuff. You might get opportunities to work with some of your heroes or you might get a load more requests for client work. Either way it's a win-win because, at the end of the day, consistent work is nothing to complain about.
5.)

Custom Landing Pages

A great way of giving your service that "personal" touch is to create custom landing pages for when you attend networking events. When you give people your business card, make it clear that following the special URL printed below your name will give them some type of discount on your services.

I know that if I was looking to revamp my tired old business website that's been around since 1998, then a special offer from someone I've shaken hands with and spoke to is pretty irresistible.

Landing pages are also great for ad campaigns. A little while ago I ran an experiment to see what sort of work I could get from Facebook advertising. As it turns out, quite a lot.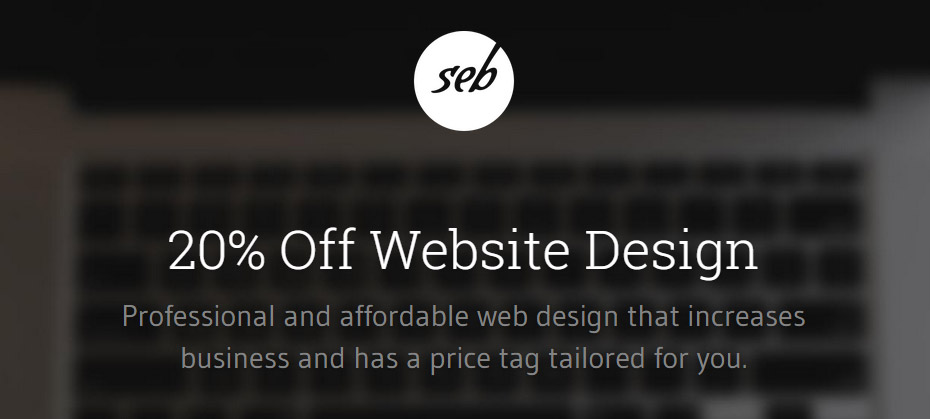 The experiment was supposed to run for a month, but I had too many people asking for quotes so I had to stop it half-way through. So long as you create a targeted landing page and make sure your target audience finds it, you'll soon see a big uptick in people looking to hire you.
6.)

Spend Time Searching for Jobs

If clients aren't coming to you, then you need to go to them. If used the right way, job boards can be a great way of finding work. The problem most people have with job boards is that they apply for every single job that looks like a possibility, then get nothing in return and wonder why.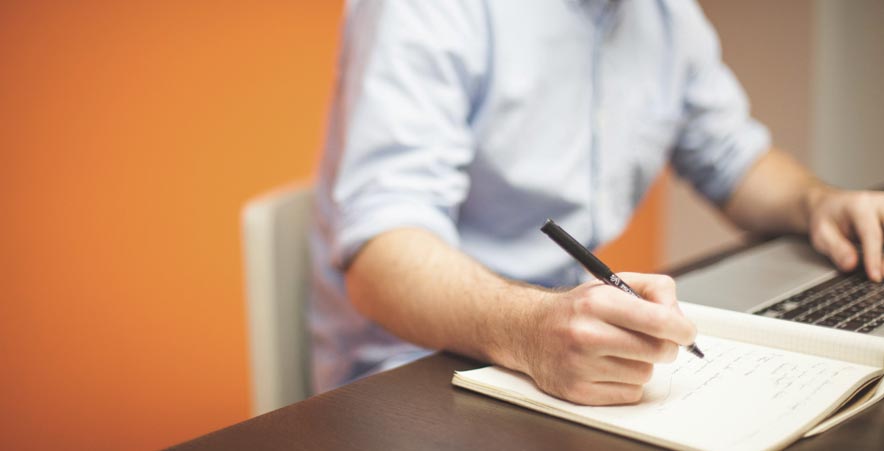 I've made that mistake in the past but have since learned a better way to find freelance work via job boards. If you spend an hour each day, three days a week, replying to only two job postings, you're much more likely to get at least a reply.
You're probably wondering how that would ever work. The answer is actually quite simple: By spending a decent amount of time qualifying leads, you're much more likely to succeed with each email. The "trick" is to spend time getting to know the person posting the job. Find out why they're looking for your expertise and what their whole business is about. This way you can tailor a short and sweet email directly to them, making them much more likely to reply.
7.)

Work for a Specific Niche

A lot of the time freelancers, and especially web designers, try going after all manner of projects. Did you know you're more likely to find success if you focus on a specific niche? I'm sure you've seen those web design companies that focus on churches, non-profits or universities, right? Well, that's exactly what they've done. They've niched down so they only need to appeal to the people in those sectors, not the entire world.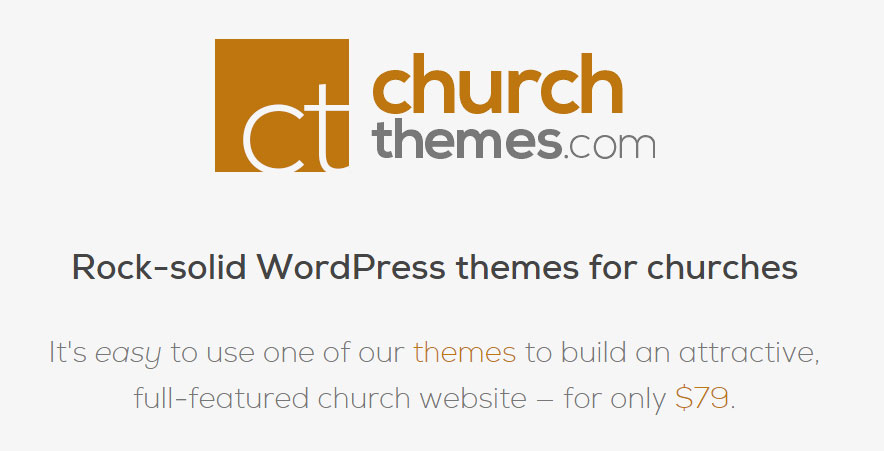 By niching down, a term I got from Chase Reeves, you're essentially filtering out all the clients who are immediately a bad fit for your business. In the long run, this can actually help you find freelance work, not turn it away as you might first expect.
It's worked out great for a friend of mine who works primarily with small to medium size businesses in his local area. He meets every client, get's to know them on a personal level and really tries to understand what they're after.
Imagine how much more personal the work seems in the scenario. Compare it to working with someone on the other side of the world, who you've never actually seen and probably only heard their voice once or twice.
Bonus:

Don't Quit Your Job Right Away

It may seem tempting to immediately quit your job and go freelance but let's be honest, you don't even know if you'll like the freelance life until you actually do it.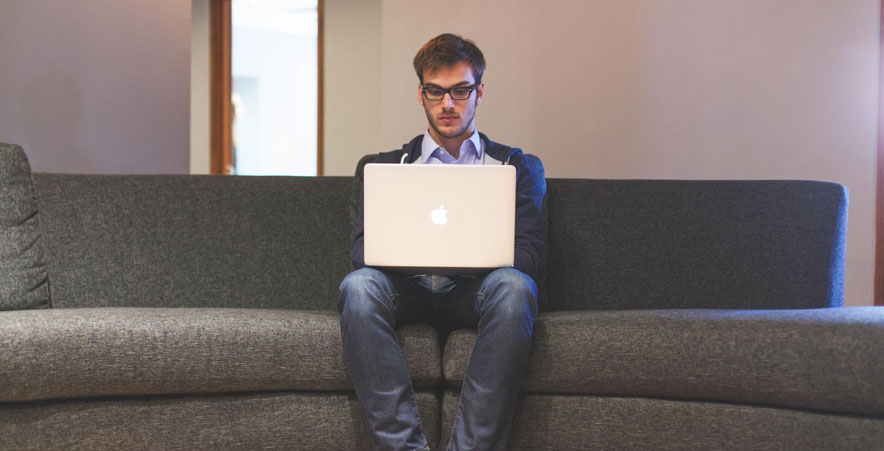 Try working on a few smaller projects on weekends and in the evenings to see how you take to the work. If you like it, then make a plan from there for what you need to do to reach your freelance goals.
How does this help you find projects? It gives you a taste of the workload it takes to find decent work before you actually go freelance. Like I said above, you don't actually know whether or not you'll even enjoy freelancing, especially finding the work…hardly anyone enjoys that bit.
---
Conclusion
Unlike your day job, working as a freelance web designer means you'll be spending a considerable amount of time finding leads, qualifying leads, planning the project and so on. It means you'll need to be a lot more independent than in your nine to five job, and you'll probably lose quite a few evenings and weekends too.
However, living the freelance life can be incredibly rewarding if done right. One of the hardest parts can be the loneliness of constantly being on your own. After some time though, once you get into a good work-life balance and you can consistently find freelance work that's fresh and exciting, you'll be reaping more benefits than you can shake a stick at.
No more water cooler chat and no more boss to tell you what to do. It's all on you now, so go in with a solid plan and make sure you give it your all.